Double Chocolate Peppermint Cookies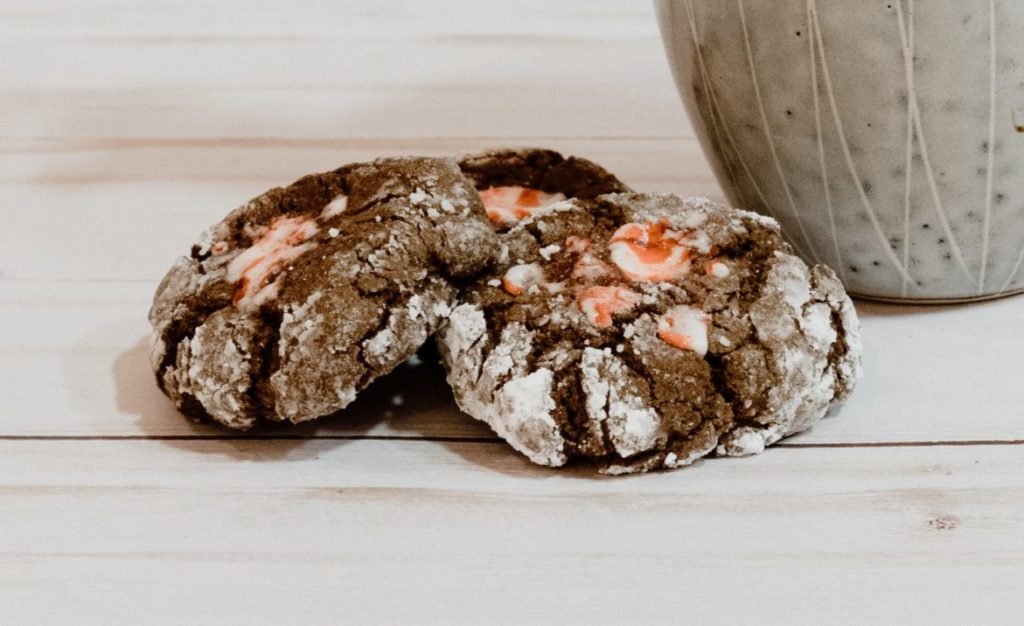 Instructions
Preheat oven to 350 degrees F.
In a bowl, mix the butter and sugar together for about 2 minutes.
Add egg, peppermint extract and beat well, until light and fluffy.
Sift flour, salt, cocoa powder, baking soda and powder gradually over the wet ingredients, mixing as you go, until well combined.
Add chocolate chips and lightly stir in with a mixing spoon.
Chill the dough in the freezer for 10 minutes while the oven finishes heating.
Form the dough into small balls (heaping 1 Tbsp) and place 1.5 inches apart on an un-greased or parchment-lined baking sheet. Press the tops down and then top with a few more chocolate chips for more flavor.
Bake for about 10 minutes. The edges should start to dry but the tops should still be slightly soft looking.
Set on the cookie sheet for a few minutes more but sprinkle crushed candy cane on right away.
Transfer to a cooling rack to rest until completely cooled.
Store in an airtight container to keep fresh for up to a few days or freeze for several weeks.
Ingredient list