You do not have to be selling your home and moving across the country to want to declutter- and earn few dollars in the process. Now, when the temperature is climbing and days are getting longer, it's perfect time for Garage Sale season!
When you start your spring cleaning, look around the house and in all of your storage areas. Do inventory of each of the storage spaces: garage, attic, spare bedroom closet, and yes, yours (and your kids) summer and winter wardrobe. Anything you have not used in last 12 month is a good candidate to go. It is a good rule of thumb for clothes, decor, and even books in your must read pile.
Don't censor and dismiss any item. One person's trash is another person treasure. Besides, if any item doesn't sell in your garage sale (best strategies below), simply donate leftovers next day to your favorite charity (Goodwill, Habitat for Humanity, Salvation Army etc.). You already made the decision to part with those items, didn't you? Drop the. Off same day. And save the receipt for your charitable tax deduction.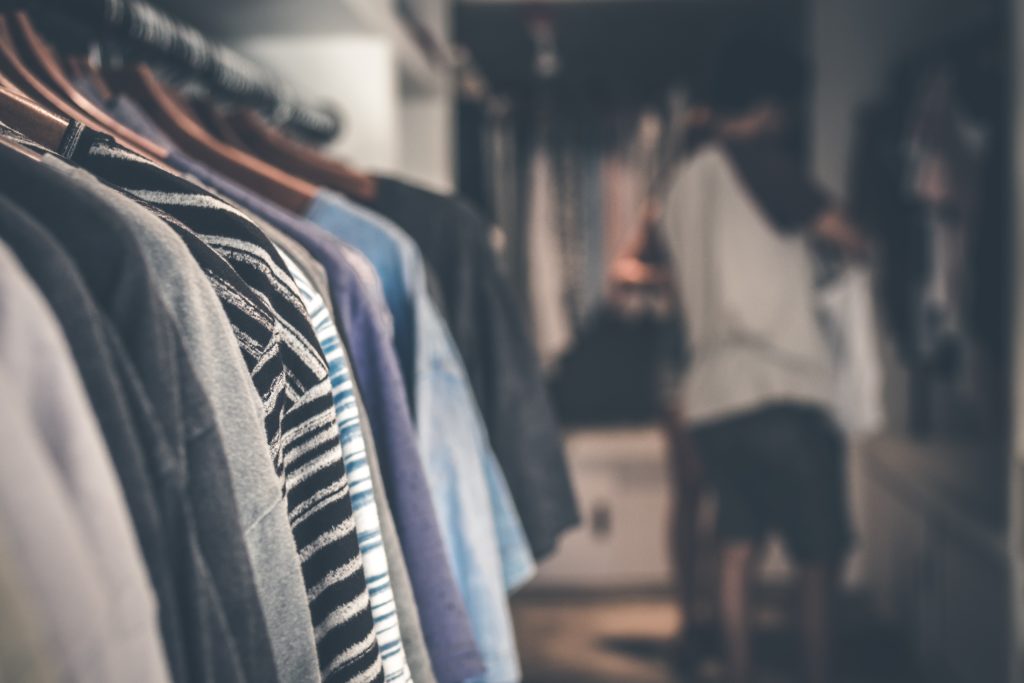 Ahead of time
Do your homework. Check your Communities: HOA association and city regulations regarding garage sales. Is it allowed on your property? Do you need any permits? This is also a good time to check if no city or block wide events are not being planned in the area that will advertise and bring crowds of people.
Plan date and time. If you are not joining a larger event, the best time is to schedule on a first Saturday of the month (people have paycheck to spend), before noon. If weather is nice people are most likely to be out and about. Check and re-check the forecast.
Talk to your neighbors. You can either talk them into joining you, or offer to sell some of their overflow items. They can also assist in putting the word out to their friends.
Advertise. Put the info out on your social media accounts. Place a note on local groups boards, like Facebook groups or on NextDoor. Use garage sale website to spread the word out: some examples are Garage Sale Finder or Yard Sale Search. Be specific what types of items you will have for sale and provide some photos to build interest.
Sort and prepare. Wash and iron clothes, dust off books and furniture, clean sporting equipment.
Price your items. Place small labels with prices on every item you plan to sell. Good rule of thumb is to price items at 20% of their original value. However, items in the range $1 to $5 dollars will sell the quickest. Perhaps you can organize items in the same categories and sell for same price? For example- all books $3, all dresses $10. After all, main idea is to declutter, not to make money.
Evening before the sale
Put signs out. Unless your garage sale is part of city or block wide event, put plenty of signs, balloons and arrows around area. Make it easy to notice and find you.
Visit your Bank. Garage sale is a cash business and you'll need to have a way to give change back. Ask tellers for $1 bills. If you plan on asking less than full dollar amounts – get some coins too.
Organize your items. Sort everything in clear categories, similar to the ones you see in department stores: clothes, toys, decor, books etc.
Get ready. Prepare and organize all items and accessories evening before the event, for example in the garage, for speedy set up in the morning.
On the day
Keep your house safe. Keep the doors to your house locked, and set out note "no public restrooms". You can add directions to closest public facilities, for example corner gas station.
Provide packing materials. If you have many small things, having a supply of cardboard boxes and or plastic shopping bags can come in handy. It also helps to declutter your place of those items.
Separate free items. Put aside a clearly marked box with items you are willing to give away for free. Side note: Mark "not for sale" any items in visitors view that are not for sale to avoid confusion!
Provide barrier. Do not put any items directly on the ground. Place them on the table, tarp, etc. It just makes them more desirable – and easier to reach.
Hang clothing. Present clothes, particularly adult clothes that are typically hard to sale, on hangers and on a rack. It will make them more appealing. Pro tip: set up a mirror by the rack to try items on!
Allow testing electric items. Set an extension cord to allow to plug in and test working condition of any appliances etc.
Create experience. Play some music, sell bottled water to drink, if weather is hot.
Sit down and enjoy. Set up a chair in shady spot with good view of your display and observe.